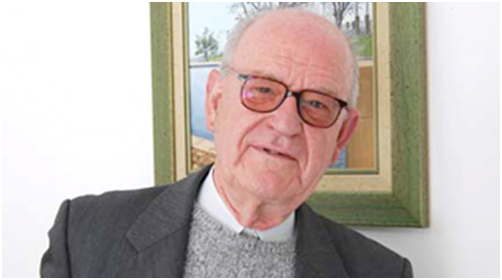 It is with great sadness that we announce the passing of António Simões Lopes, founder of Regional Science in Portugal, dean of the Technical University of Lisbon, first chairperson of the Association of Economists, and president of the Council of Deans of Portuguese Universities.
Simoes Lopes, who was a professor at the Higher Institute of Economics and Management (ISEG), was researcher at the Centre for Economics and Finance from Gulbenkian Institute of Science, and integrated several international research teams in areas of Regional Development and Urban Development.
Doctorate in Economics by Oxford University, received doctorate honoris cause from the Universities of Kent, UK, Federal do Maranhao, Brazil, Algarve and Coimbra.
He was also honoured in France with the degree of Knight of the Order of Merit. And in Portugal, with the Grand Cross of the Order of Public Instruction and the Grand Cross of the Order of Prince Henry.
He was researcher at the Center for Urban and Regional Research of ISEG.