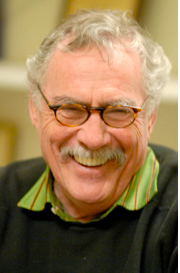 "John Quigley was an extraordinarily distinguished academic, a great mentor for his students, and an untiring contributor to the Goldman School and the University of California. In just the past three years he published 22 articles. Since 1990 he has been a member of an astounding 84 PhD Committees and he chaired 26 of them. In just the past two months, even though he was on leave and quite ill, he was actively helping the school in its recruiting efforts. Personally, John had exceptionally high standards for himself, and he helped make all of us better through his example and his generosity. As Dean, on several occasions, he helped me solve very difficult problems by offering his wise counsel and by jumping in to help solve them. John epitomized all that is best in academia: path-breaking scholarship, rigorous standards, mentorship for students, and unceasing service to the institution. He is irreplaceable."
Henry E. Brady; Dean, Goldman School of Public Policy; University of California Berkeley
A memorial event for John's family, friends, students, and colleagues will be held on the Berkeley campus on the afternoon of June 9. As plans are made, details will be posted at: http://gspp.berkeley.edu/news-events/quigleyObit.html
Cards for Mary Curran (John's wife) can be sent to the attention of Megan Land in at:
Goldman School of Public Policy
University of California, Berkeley
2607 Hearst Avenue
Berkeley, CA 94720-7320
Megan will ensure that they are delivered to Mary.