RSAI is sad to report the death of Thomas Reiner, one of several graduate students who followed Walter Isard from MIT to the University of Pennsylvania in the mid-1950s, and later became a faculty member in the Regional Science Department. He died on March 3. An obituary is attached, with a picture.
Reiner taught and wrote about regional developemen, particularly with regard to developing regions. He is remembered for his caring manner in counseling students, especially ones from developing countries. During the 1960s he accompanied Walter Isard on several journeys to Europe, Japan and Latin America in efforts to establish the field of Regional Science outside North America.
David Boyce
Archivist
Regional Science Association International
The Philadelphia Inquirer Posted on Thu, Mar. 12, 2009
Thomas A. Reiner, Penn professor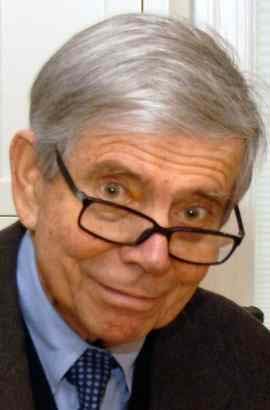 Thomas A. Reiner, 77, of Manhattan, an emeritus professor of regional science at the University of Pennsylvania, died of leukemia March 3 at New York-Presbyterian Hospital in Manhattan.
Born in Prague, Czechoslovakia, Mr. Reiner fled with his parents to England in 1939 and in 1942 arrived in the States on a ship that had survived being torpedoed.
Mr. Reiner graduated from the Ethical Culture Fieldston School in New York in 1948, his brother Martin said, and in 1952 from Swarthmore College. He earned his master's degree in city planning from the Massachusetts Institute of Technology in 1955 and his doctorate in regional science from the University of Pennsylvania in 1963.
Mr. Reiner began teaching at Penn in 1958, his son, Salem, said, and retired in 1993. In the Philadelphia region, he had lived most recently in Ardmore. He was a consultant to the U.S.
Agency for International Development and to the Inter-American Development Bank. He was coauthor of Transitions in Land and Housing: Bulgaria, the Czech Republic and Poland, which was published by St. Martin's Press in 1996. He authored The Place of the Ideal Community in Urban Planning, published by the University of Pennsylvania Press in 1963.
Besides his son and brother, Mr. Reiner is survived by his wife, Susan; daughter, Lisa; and three grandchildren.