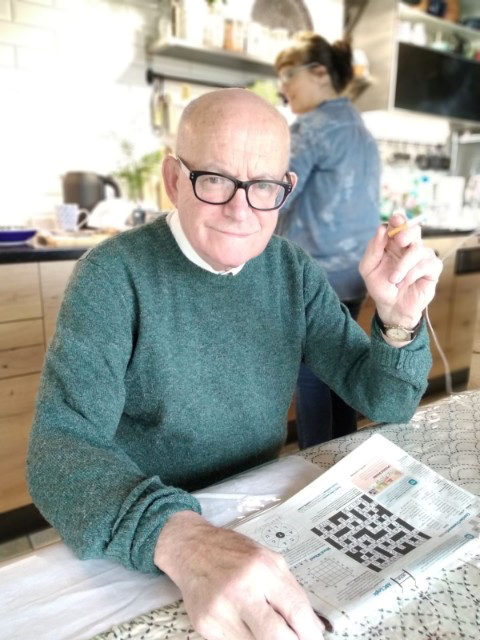 John Parr, a member of the Regional Science Association International (RSAI) since the mid 1960s passed away at his home in London in early January 2023. John was born in the U.K. and graduated from University College, London with a degree in economics in 1962. In 1967, he completed his Ph.D. in economic geography at the University of Washington working with Morgan Thomas and Charles Tiebout. From 1967 until 1975, he was successively Assistant and then Associate Professor in the Department of Regional Science at the University of Pennsylvania. He then returned to the UK and from 1975 until 2015 he was a member of the faculty in what ended up as the Department of Urban Studies, in the University of Glasgow in Scotland; he was promoted to Professor in 1989. After retiring from Glasgow, he returned to London in 2016 when he was appointed an Honorary Professor in the Bartlett School of Planning at his alma mater, University College London. He was a frequent visiting scholar at institutions in the US (especially Illinois and West Virginia), Australia, New Zealand and Israel. After his return to the UK in 1975, he became very active in the British Section (now British & Irish Section) of RSAI, serving as Chairman of the section from 1981-1985; however, he retained an affinity for the North American Regional Science (NARSC) conferences and for the World Congresses of RSAI. He was elected as an Academician (Fellow) of the UK Academy of Social Sciences in 2000. From the RSAI: British and Irish Section, he received the Moss Madden Memorial Medal in 2003 and a Lifetime Achievement Award in 2015. Parr was elected as a Fellow of the RSAI in 2006.
His main interests centered in regional/spatial policy and the spatial structure of regions with a strong commitment to exploring and re-interpreting the works of von Thünen, Christaller and Lösch. In his more recent work, the role of spatial structure infused several papers that explored new interpretations of regional policy, its challenges and, in many cases, its failures viewed through the lens of spatial organization broadly conceived. His publication list is extensive and includes many contributions in the Papers in Regional Science (and its earlier form), Journal of Regional Science, Annals of Regional Science, Urban Studies, Regional Studies, Economic Geography, Environment and Planning and Spatial Economic Analysis. These works, with different foci and methodology, have in common an excellent writing style; Parr had little patience for obfuscation and felt it important that articles should be easy to read. Editors who attempted to change this style usually received a certain amount of opprobrium with one editor commenting that Parr was the most difficult author with whom he had to deal! After several articles on regional policy (the focus of his doctoral dissertation), the bulk of his attention was directed to the spatial structure of city systems, initially drawing inspiration from central place theory. He had enormous admiration for Lösch and would return to his contributions frequently throughout his career. For the last decade, he refocused once more on regional policy but now infused with new interpretations based on the structure of regional economies and their embedded urban systems. The ideas ranged from alternative views and definitions of agglomeration economies, the structure of interdependence within urban systems and even returning to consideration of the role of spatial administration.
In many ways, his academic contributions were equaled by his commitment to enhancing the field of regional science, broadly defined. His presence in many conferences each year was a very visible manifestation of this sense of the role of more senior scholars; many colleagues have commented on the myriad ways he assisted them during their careers, one remarking that Parr had become a valued mentor, by being the academic and person he was rather than explicitly giving advice. He had a great sense of humor that was infectious; he took his work seriously but rarely himself and graciously tolerated the gentle ribbing that inevitably occurred.
Parr's wife of 49 years, Pamela, died in 2014; he is survived by his two daughters Sheila and Anne.
Geoffrey J.D. Hewings
University of Illinois